When it comes to culinary, Chandigarh offers some spectacular restaurants and cafes that serve Global delicacies, particularly European, Asian, and American.
The modern architecture of these places makes the experience even more memorable. Simple yet stylish, the minimalistic design is bound to make an impression on you. Having said so, Chandigarh also has several little eateries that serve rustic desi food for which you would not mind sitting outside.
Here is a list of our favorite places to visit in Chandigarh
1. NIK BAKER'S
People who loved baked goods must-visit Nik's as they have so much to offer. From quiches, tarts, burgers, sandwiches, pizzas, and pasta Nik's offer some of the tastiest fast foods and desserts in the town.
They offer all-day breakfast, and their croissants and pancakes are mouth-watering. One of the most famous dishes here is the Mutton Cheese Burger.
Apart from the pastries and cakes, also try the brownies, tequila-filled with handmade chocolates, and cheese straws.
2. WHISTLING DUCK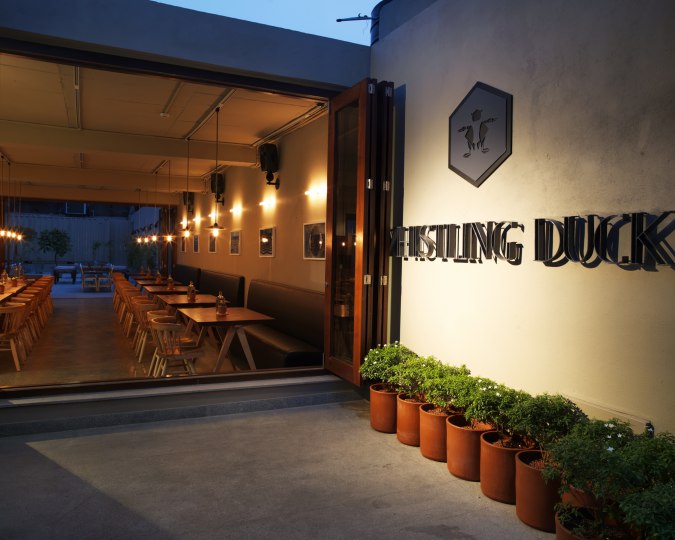 With huge space, plenty of sunlight and community table, Whistling Duck is a perfect place for a Sunday brunch. The menu ranges from global delicacies like gnocchi, gyozas, pork chops, to full desi treats like malai tikkas and keema pao. Some of the dishes here sound very interesting, and they do like up to their expectations. They also offer innovative cocktails as well.
3. HOPS AND GRAINS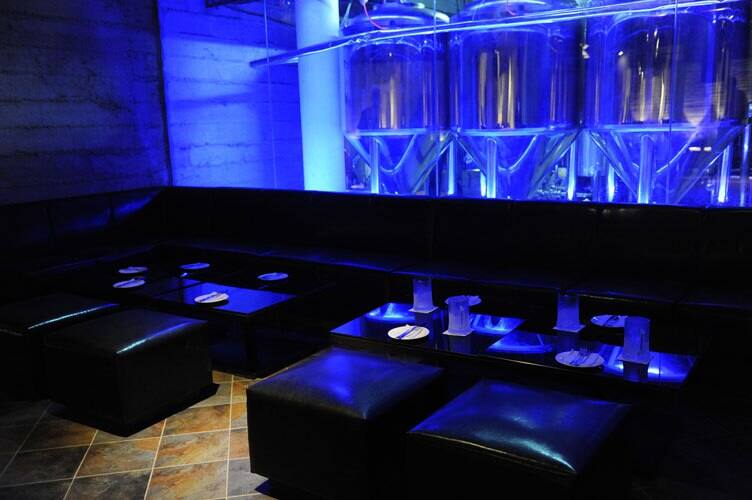 Hops and Grains are the first microbreweries in the town, from outside the place looks okay, however, when you step inside the stylish interior, and vibe will naturally pump up your energy level.
They have in-house brews such as Weiss Beer, Premium Lager, and Dunkel, also they have happy hours till 7:30 pm. The menu has some finger foods from international usuals to desi favorites like Buffalo Chicken Wings, Beer Batter Prawns, Tandoori Bharwa Aloo, Amritsari Fish, Nachos, etc.
4. VIRGIN COURTYARD
This place has a white and blue décor that gives a feel of dining in some Mediterranean region. This place especially offers Italian, and it is a perfect place for dinner dates. The quirky design and artifacts add to the charm.
Oven-roasted pork loin, red wine chicken risotto, spaghetti Aglio Olio; mustard cheddar crusted sole, and pizza are some of the specialties here. However, don't miss the tiramisu, a perfect combo of coffee, cream, and sugar.
5. BACKPACKER'S CAFÉ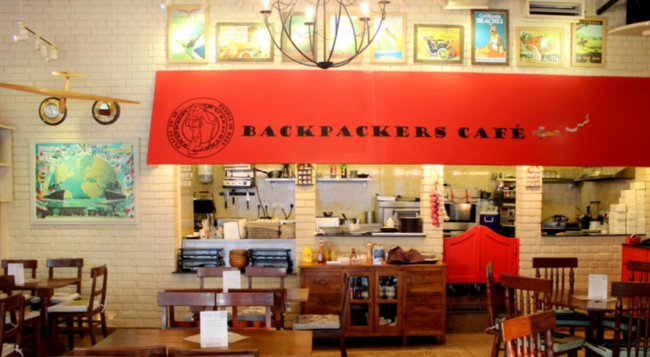 This rustic yet charming looking café is the best place to have a hearty breakfast. Usually, this place is packed with foreigners, and their all-day breakfast menu is very famous.
Get your day started with Bangers and Mash, or Accelerators, which is the pile of raisin and cinnamon pancakes drenched in maple syrup. The omelets here comes with a variety of delicious fillings. You will also find cheesy lamb burgers, quiche Lorraine, and some grilled dishes.
6. MONICA'S
Don't be fooled by the small size of this bakery; as this quaint bakery offers some delicious cakes and pastries. One of the oldest bakeries in town has quite a loyal fan following. Popular here are apple walnut, double chocolate, dark cherry, and opera cakes.
However, don't miss the Mud Cake; it is a chocolate lover's treat. The dark chocolate cake layered with chocolate ganache is absolutely divine.
7. PAL DHABA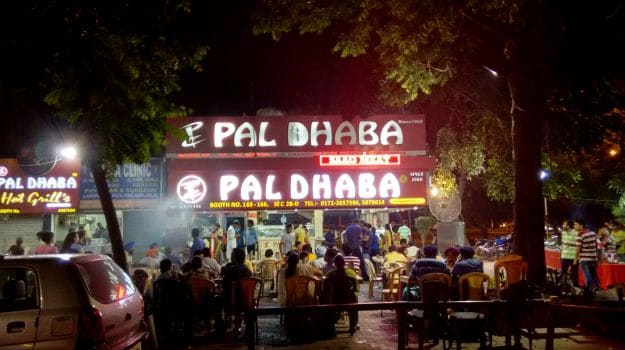 Away from the modern structure, we have Pal Dhaba, one of the oldest eateries in the town. Their hall of fame shows that this place is very popular amongst celebrities too. They have three dining sections out of which roadside sit-out is the most popular.
The aloo paratha and butter roti soaked in butter and coupled with Dal Makhani, Kadai paneer, and keema kaleji are lip-smacking. No wonder they are so popular!
8. THE WILLOW CAFÉ
This place is owned by the same people as Backpacker's café and Whistling Duck. This eccentric café is a famous choice to get a quick lunch or hang out with friends over coffee. The menu has all-day breakfast, pasta, grills, etc.
Popular here is Crispy Potato and Bacon Salad, Royal Velvet chicken soup, spaghetti Bolognese and chicken ballotine. The dishes here are mainly home-style and delicious.
9. BROOKLYN CENTER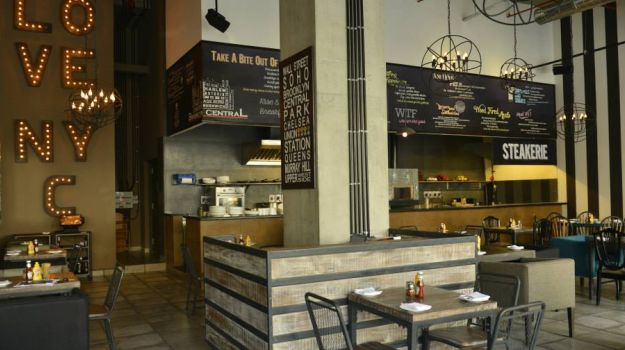 In the courtyard of Elante Mall, Brooklyn Center is an American-style resto-bar that is popular amongst the local crowd. This urban set-up paired with the simple interior is a good place to catch up with for lunch or drinks.
The open kitchen certainly adds to its charm. Brooklyn pancakes and waffles, cinnamon French toast, hearty, gumbo soup, all American corn chowder soup, grills, and hot dogs are some of the popular food here. They also have a large variety of cocktails.
10. SWAGAT RESTAURANTS AND BAR
Moving away from cafes, this stunning restaurant offers, South Indian, North Indian, and Chinese. However, they are popular for their coastal Mangalorean dishes. Must try here are Chicken 65, Mangalorean Gassi, Koliwada Prawns, Malabari Fish, Mutton Sukka, Chicken Ghee Roast, and Chettinad Biryani.
These were some of the famous eateries in Chandigarh. Make sure to try them when you visit Chandigarh.